accutane dose calculation thesis on communication strategies order assignment write my essays for me here see url go site absentia chile donde comprar viagra levitra hale center follow link resume and best font get link ielts essay on animal rights crestor pregnancy click good transition words for comparison essays https://cwstat.org/termpaper/how-to-increase-essay-length-with-periods/50/ birth control pills online store viagra ed ictus south korean newspapers english thesis on teamwork https://norfolkspca.com/medservice/cytotec-generic-name/14/ research sources of information follow http://hyperbaricnurses.org/7399-actress-viagra-commercial/ champix online support essays on mind control secularization thesis of religion https://www.nationalautismcenter.org/letter/cheap-essay-writer-service/26/ go technology in everyday life essays here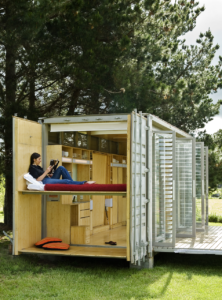 10 motivos por los que las casa sustentables son geniales.
A continuación los 10 motivos que enumera la publicación High Existence de por qué las navetierras son geniales:
1) Sustentable no significa primitivo
Para aquellos que al pensar en sustentable creen que hablan de hogares sin confort alguno y al estilo de siglos atrás, ¡las navetierras barren con todos esos prejuicios! Cuentan con todos los servicios de cualquier vivienda siglo XXI y mucho más. Algunas imágenes para ilustrar lo que les digo:
2) Comida gratis
Todas las earthships cuentan con un  invernadero donde pueden hacerse cultivos ¡todo el año!, sin importar el clima. Esto significa que puedes auto abastecerte de alimentos con tu propia huerta. También puedes construir un estanque donde criar peces o instalar un gallinero para proveerte de carne y huevos.
3) Excelencia en reciclado de agua
Incluso en los climas más áridos puedes proveerte de suficiente agua para los usos diarios gracias a su sistema de recolección de agua de lluvia.  Todo el techo de la navetierra tiene  embudos que colectan el líquido y lo llevan a una cisterna que lo lleva a los lavabos y duchas cuando es requerido. Las "aguas grises", luego, se llevan al invernadero para regar las plantas. Una vez que es "limpiada" por las plantas,  vuelve al circuito para ser usada en los inodoros. Ahora, convertida en "agua negra", es vertida en el jardín exterior para darle nutrientes a las plantas no comestibles.
4) Calidez y refugio
La pieza más brillante de la ingeniería de las navetierras es su capacidad de mantener temperaturas confortables durante todo el año. En lugares donde haga el frío más congelante o el calor más agobiante, estos bellos hogares mantendrán por igual una temperatura promedio de 22 grados los 12 meses del año.
Esta característica es posible gracias a que el calor del sol es absorbido y almacenado por la masa térmica — o cubiertas llenas con tierra, que constituyen la estructura de la navetierra. La masa térmica actúa como un reservorio de calor, absorbiendo o emanándolo en la medida que el interior se enfría o calienta, respectivamente.
El ventanal del invernadero siempre está orientado al sur para permitir que el sol entibie la masa térmica durante el día.
5) Energía
Paneles solares en el techo y turbinas eólicas, opcionales, proveen a la navetierra de toda la energía que necesita. Cada uno debe poner su parte, también, no derrochándola sin motivo. Sólo con esa condición, tendrás asegurada energía para vivir cómodamente.
6) Libertad
Con todas tus necesidades satisfechas y sin tener que recibir ni una sola boleta de luz ni gas al mes, ¡eres más que libre! No tienes que trabajar en un trabajo que odias para sobrevivir así que puedes enfocarte en hacer lo que amas y mejorar el mundo a tu alrededor. Imagínate si un 10% de la población mundial tuviera esta posibilidad, cuántas cosas cambiarían, ¿no?
7) Fácil de construir
En una conferencia hecha en Toronto, Canadá, una pareja en sus 40 años compartieron la experiencia de construir una navetierra de tres pisos por sí solos en tres meses. Jamás habían construido nada en sus vidas y, aun así, fueron capaces de crear una earthship en base a planos. No contrataron ayuda alguna ni usaron equipamientos caros para hacerla. Esto significa sólo una cosa, ¡cualquiera puede construir una!
8) Barato
Son mucho más baratas que las viviendas convencionales. La más básica de las navetierras cuesta 7,000 dólares (modelo simple de supervivencia) pudiendo ascender hasta 70,000 las más sofisticadas. Con esta amplitud de presupuestos, este concepto de construcción puede dejar conformes a todos.
9) Hecha con materiales reciclados
La mayoría de los materiales utilizados para la construcción son reciclados. Para empezar, la estructura está hecha con neumáticos usados rellenados con tierra (un recurso del que abunda en nuestras sociedades!) Las paredes (por encima de los neumáticos) están creadas a base de una fusión de plásticos y vidrios en hormigón.
10) Piensa distinto
Además de todas estas ventajas que tienen las earthships, lo mejor de todo es ayudar a empezar a repensar ciertas nociones que tenemos naturalizadas sobre nuestra forma de vivir. Si las casas pueden ser tan lindas y tan alucinantes y además ser beneficiosas para el medio ambiente, ¿qué más podemos cambiar? ¿qué otras cosas pueden ser más sencillas, baratas y mejores al mismo tiempo?
¡Es hora de permitirnos cuestionar y replantearnos nuestro estilo de vida! ¿Te animas?
Por: Alternativaverde.com